68
Introduction
There are many things you should consider when creating a website with WordPress. One of them is the way you interact with visitors, of course, through content. On WordPress, you can allow visitors to leave comments on predetermined pages and posts. However, choices like this do not always offer excellence. There is a negative side if visitors or readers are allowed to write comments.
By default, visitors can post comments on the newly published WordPress post. Even though it is one of the factors that increase website performance, comments do not always have advantages that can be exploited. If a post or page gets random comments, there is no connection, even spam links, your website ranking might drop. Therefore, you must know correctly how to delete the comments column on the WordPress blog.
Here are two ways to get rid of comments in WordPress that are the most widely used and will be discussed in this tutorial:
Manage the default article settings in the WordPress dashboard;

Install plugins that provide more options and controls regarding comments on WordPress.
[lwptoc width="full" backgroundColor="#81d742″ borderColor="#81d742″]
How to Delete the Comment Column on the Blog Through the WordPress Dashboard
The steps to get rid of comments on WordPress are very easy:
Login to the WordPress dashboard and go to Settings> Discussion .
Don't check the Allow people to post comments on new articles option.

Save changes.

 

Now visitors can no longer leave comments on the posts that you will publish.
If the way to turn off comments on WordPress above doesn't work, try to do the steps below:
Go to Post> All Posts , select all existing entries and edit them in bulk.
Enter the dropdown list near Comments and select the Do not allow option.

Save changes.

 

The option to add comments in published posts has now been turned off.
Keep in mind that previously approved comments will still be on your website or post. Follow the steps below to delete the comment:
Click Comments on the WordPress dashboard.
Select the comment that you want to delete, then select the Unapprove or Move to Bin option.
Now you know how to deactivate comments on WordPress either on the page or the new post or previously published.
How to Disable Comments on WordPress with Plugins
By installing a WordPress plugin, users can fully and efficiently manage their websites. If how to disable comments on WordPress that we have previously described feels difficult, then you can make it easier by installing plugins. Here are three plugins that are widely used.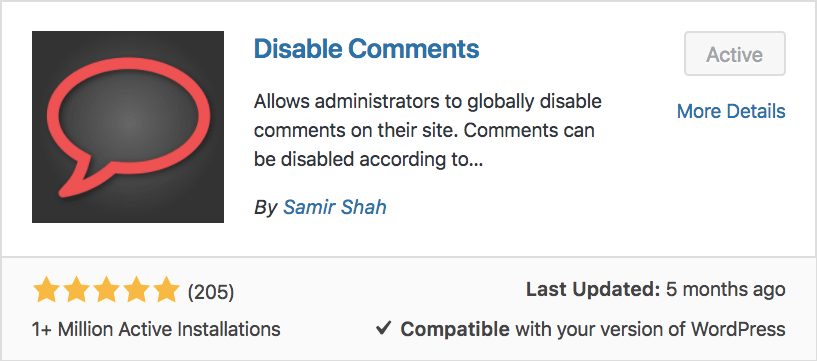 Advantages:
Eliminating comments on WordPress as a whole;

Turn off comments in certain areas, such as posts, pages, or media .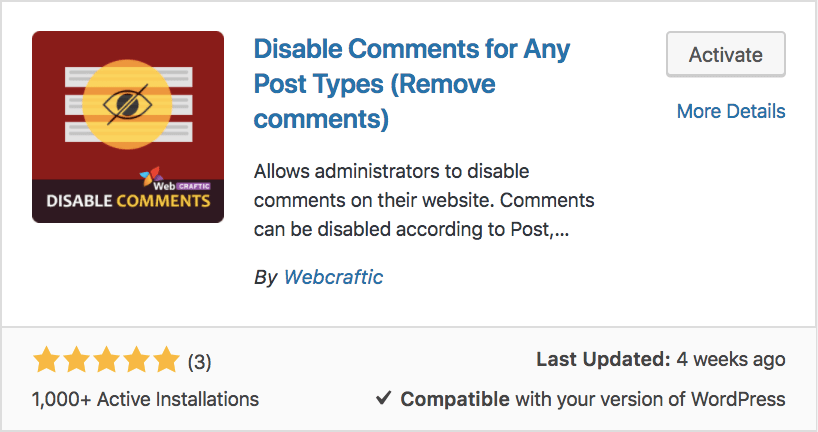 Advantages:
Turn off comments in all areas of the website;

Turn off comments in certain areas, such as pages, posts, or media ;

Remove external links from existing comments and other SEO-focused tools.
Advantages:
Turn off comments on newly published posts, pages, or media .

Modify comments on existing website elements.
Strengths and weaknesses eliminate comments on WordPress
Since you already know how to turn off comments on WordPress, let's explore the advantages that will be gained if comments are deleted or removed:
Saving time.

 

Instead of taking care of comments, you have plenty of time to focus on other things.

Avoid spam.

 

There are some comments made or written with the aim to flood the website with spam or advertisements.

Website look neat.

 

Depending on the purpose of the website, comments and discussions that are too long will only make your website look unattractive and 'messy'.

Faster page loading.

 

The fewer elements, the faster your content will load.
Behind the advantages, there are also weaknesses. Here are the disadvantages if you choose to delete comments on WordPress:
Lack of interaction with readers or website visitors.

 

With the comments column, visitors can interact with you through the opinions expressed.

Influencing SEO.

 

Even though the chances are very small, comments have a close relationship with your niche and can increase your ranking.

The lack of feedback and opportunities.

 

Have you ever read or visited a popular post or page that has lots of visitor comments?

 

It may be that you find new ideas among the comments written.
Conclusion
Through this tutorial, you have learned how to delete comments in a WordPress blog with the dashboard tool and the plugin. You can now control website content and avoid spam.
If you have solutions, tips, and tricks, don't hesitate to write them down in the comments column below!