78
In this article we will discuss the 7 best WordPress Frameworks. Some are paid, some are free.
But beforehand, we will discuss what is the WordPress framework first.
[lwptoc width="full" backgroundColor="#81d742″ borderColor="#81d742″]
What is WordPress Framework?
WordPress has many themes with various designs and different functions. Most of these themes were not developed from scratch. Theme makers actually use the WordPress framework theme as the basis of the themes they make.
WordPress framework based themes can be resold to other users. This is common practice by theme makers.
WordPress-based website owners will create themes with the WordPress framework if they want something different and unique from the options that already exist.
Generally there are two types of WordPress framework themes. The first type is the in-house framework that is used by theme developers to make all of their products. One example is the TeslaThemes with the Tesla framework.
The second type is the theme framework that can be used by anyone. This type can be used to edit custom themes or themes from the same developer. There are free versions, such as Gentry, and paid versions, such as Genesis.
Before using a theme framework, you need a parent theme and a child theme.
Child themes will duplicate the design and code of the parent theme. After that, you can only customize child themes with all frameworks. It's just that the child theme still needs a lot of modifications (CSS, WordPress files) even if the parent theme is updated. But if you only install the parent theme, changes that have been made will be lost after the update.
For people who only make a few modifications, these changes might not have much impact. However, for a developer, the loss of all changes made can cause many problems.
However, updates need to be done occasionally. Apart from adding features, updates are also important for security.
Strengths and Weaknesses Using WordPress Framework Theme
For a number of users, the WordPress framework theme is the future of theme modifications. Here are some of the advantages and disadvantages.
Advantages:
Users who use the WordPress framework theme are one step ahead when creating the desired theme.
Code and design are available – users can easily add modifications to their choice without having to worry if the settings will be lost due to an update on the parent theme.
Deficiency:
Not everyone can use the WordPress framework theme. Only developers are able to maximize their potential, both free and paid versions, as a whole.
Not all people have mastered the ability of advanced developers. What's more, the price of WordPress framework is fairly expensive.
The Best Framework
In our opinion, these seven WordPress framework themes are the best on the market.
1. Genesis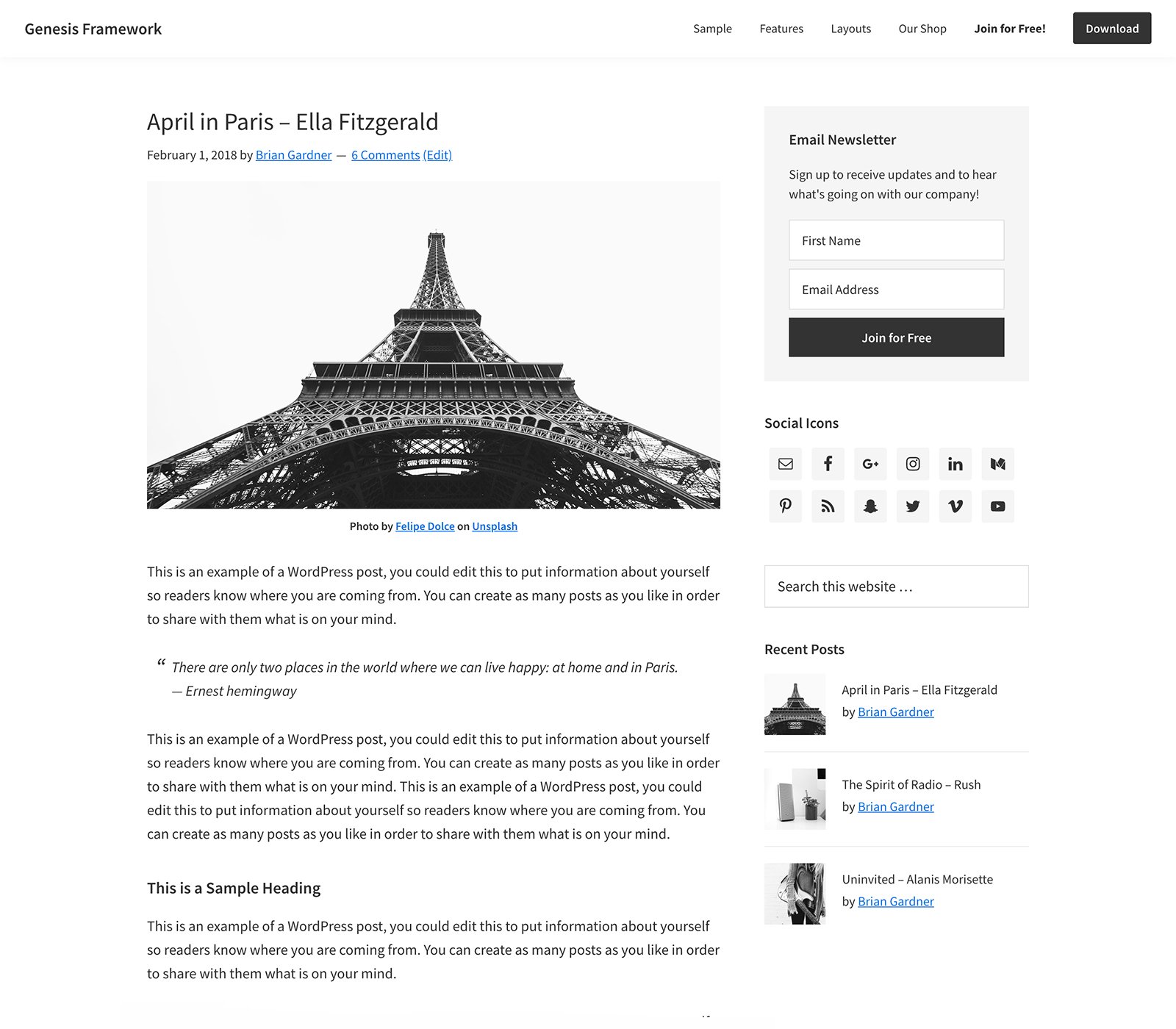 As one of the most popular WordPress frameworks, Genesis offers a safe and reliable element for all products. Not only does it have a number of the best themes, the interface framework is also sophisticated.
This framework provides customizer themes and custom templates to make it easier to edit theme designs.
With the convenience of one-click demo, users can check the preview page. The final design will be responsive both on mobile and desktop devices.
The Genesis framework package for 59.95 USD has been equipped with unlimited updates and tutorials. The Pro Plus version, on the other hand, provides all Genesis themes at a cost of 499.95 USD.
2. Cherry Framework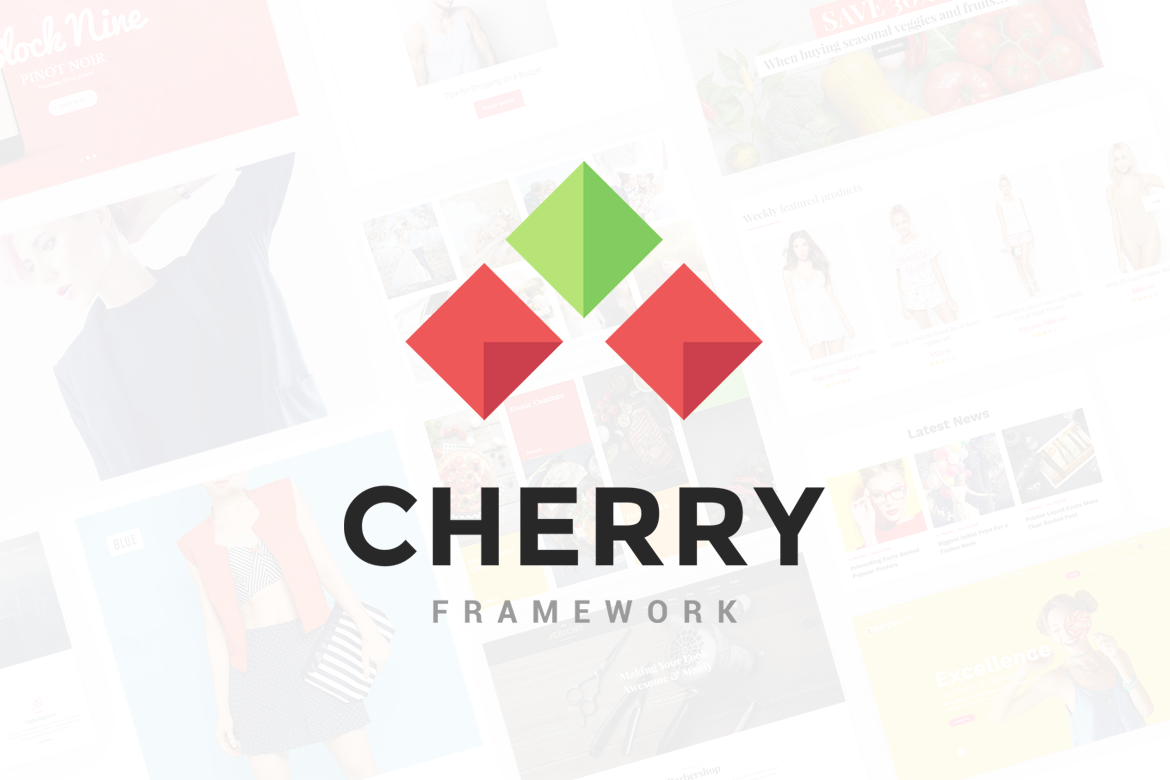 Cherry Framework is a versatile tool that can also be used to create plugins. This framework itself is open source and free. Unfortunately, all the themes are priced at an average cost of 75 USD per item.
However, features, such as modular structures, are very useful for developers who want to work on a number of projects simultaneously.
3. Divi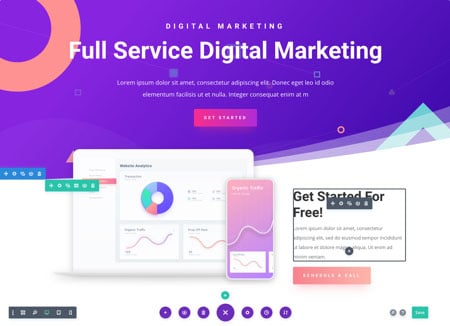 Business owners will love this framework. Plugins and child themes are made for commercial purposes.
Testimonial plugins, pop-up notifications, and restaurant menus will help improve your business performance. In addition, Divi has also made plugins and themes for WooCommerce.
However, its members must pay 147 USD per year to enjoy all of these features. Here are some cheaper options:
Two packages for 37 USD with one premium plugin (pop-up or Gravity Form)
Package for 87 USD with three premium plugins (restaurants, testimonials, and breadcrumbs).
By purchasing this framework, you will also get access to online courses that will help you fully use Divi.
4. TeslaThemes
The Tesla WordPress framework theme is one of the best options available. There are 67 themes, and all of them are equipped with a flat UI toolkit that ensures the customization process runs well.
Unfortunately, the Tesla framework is a separate part of the theme.
The user must pay a fee of 59 USD for the Tesla framework with one theme, or 99 USD for all themes. If you pay 299 USD, you will get a lifetime update and all the latest theme releases.
5. Gantry Framework
Apart from being open source and free, Gantry has many of the best features to offer. With an intuitive interface and easy layout manager, users will have no trouble modifying a page.
The present menu support for navigation and particle systems will make it easier for you to configure content blocks on the site.
To enrich the look of the page, Gantry not only offers a default widget, but also widgets from third parties.
If you have questions and complaints, the active Gantry community is ready to assist you in overcoming every problem.
6. tagDiv
This is the developer, having very few products in the catalog but still made a name in the industry. Its Newspaper theme is known as an industrial standard product and trust me, you'll find tough to look for a better competitor of that theme. They are always and eagerly working on improving their existing products and provide proper documentation, video tutorial and dedicated support to existing products and customers.
Other than Newspaper, Newsmag is their another product. Both looks super unique, functions perfectly, and are impressive enough to always score high on user experience. You can buy any of these two from ThemeForest.
7. Themify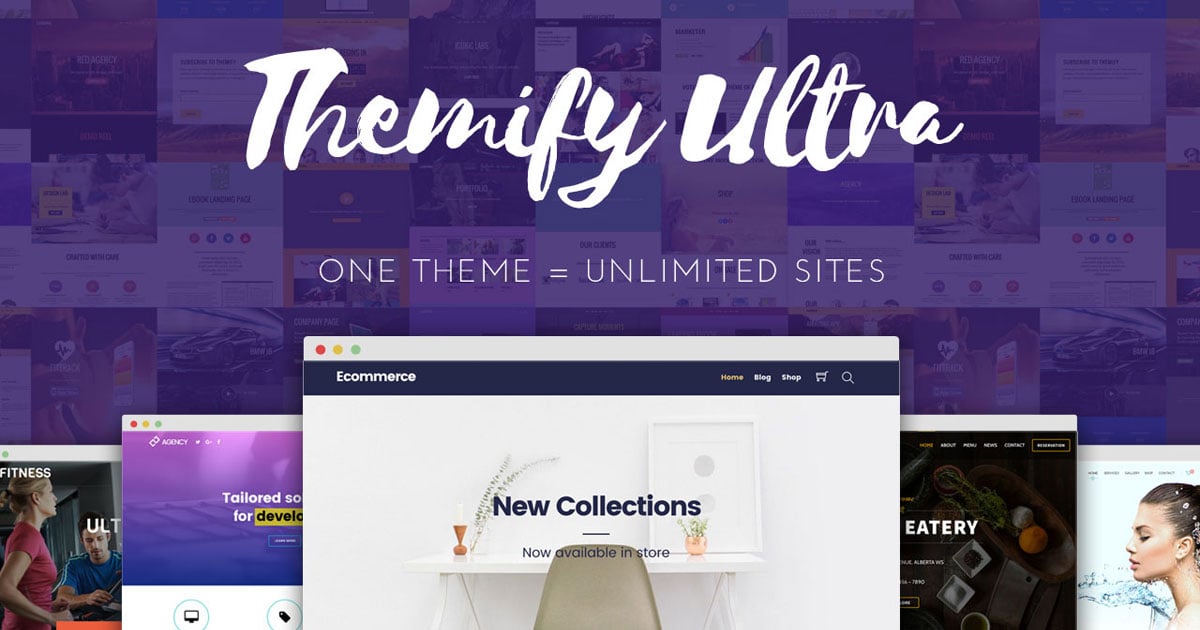 Every Themify developed themes you buy, comes with their Themify Builder, which is their own take on the drag & drop visual page builder. It comes with dozens of modules and elements which can be picked and placed anywhere possible, and you'll have a ready to go visually stunning layout. Further, every layout will be totally responsive and mobile friendly, to ensure proper functioning of small screen devices.
To keep things further simple, there is no concept of child or parent theme here, as every theme comes with Themify Builder integrated. It packs dozens of features which otherwise have to be purchased separately via premium plugins.
8. Headway
One of its flagship features is the ability to adjust the interface layout to your liking. To further enhance the appearance of the design, the Headway editor allows you to easily select elements on the page. You can change the color of elements, set round edges for squares, and customize fonts as desired.
Headway ensures that each user has a backup before continuing to the next process by providing a Snapshot feature. With this feature, you can check everything before making changes. If there are errors, you can return to the snapshot that was made before.
For a Standard package that has been equipped with one of the Headway templates, the subscription fee is 89 USD. If you want all the templates, there is a Deluxe package that has a subscription fee of 199 USD.
9. Thesis 2.0.1
When compared with Thesis 1.0, this framework is more discussed because of a number of changes it has made. The latest version offers a more modern design and user-friendly interface. Thesis 2.0.1 is packed with Thesis skin editors, boxes, and other tools.
The skin editor of this framework makes it easy for users to customize the appearance of the page. Meanwhile, the box functions like a widget – adds functionality to the web pages. Finally, there are site tools that help you optimize your site in terms of SEO. Overall, Thesis 2.0.1 is the latest version which is welcomed.
Thesis 2.0.1 is packed with Focus and offers a subscription fee of 100 USD per year.
Conclusion
WordPress framework theme is a very useful tool for those of you who don't want to create a website from the very first step. Choose the framework that you think is best by considering the advantages and disadvantages.